CATERING

Any Includes the following:
Non-alcoholic drinks- Ice tea, lemonade

Basic paper plates, cutlery, cups if needed.

Buffet style, we serve your guest from the buffet line for up to an hour.

We arrive 45min prior to serving time to set up chafers and food and drinks.
ADD ONSSALADS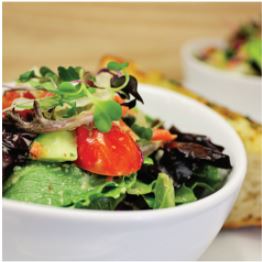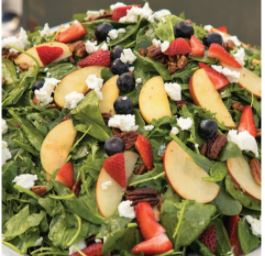 Garden $2.99 Tomatoes, Cucumbers, Julienned Carrots & Tarragon Vinaigrette
Summer $2.99Fresh Berries, Feta Cheese, Candied Pecans & Balsamic Vinaigrette
Classic Caesar $2.99 Parmesan Crisps, Croutons & Caesar Dressing
Southwestern $2.99 Roasted Corn, Black Beans, Tortilla Strips, Tomato, Onion, Cotija Cheese & Lime Vinaigrette
Price is per person. Please check availability before placing a catering order. MPP will add to your invoice.