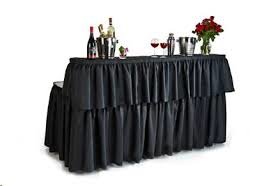 Bar table
Price: $55 includes skirting.
3x6 commercial grade bar with 2-Tier
***$45- When bundled with our bartending services. ** Send a text for a request to update the price before you submit your order**

It doesn't include delivery and pickup service. Please inquire about this service. This service is billed separately.