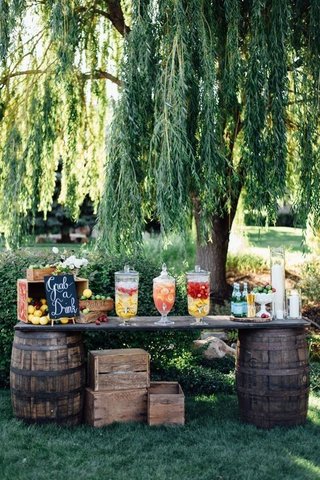 Complete Beverage Station
This package is for up to 150 people.

Fancy beverage station includes:
table
setup included
tablecloth
Beverage dispensers
regular water service for the entire event
Fresh Sweet & Unsweet Ice Tea for dinner
1 infused waters for dinner
fresh coffee during cake time. (includes creamer and sugar)

Let us fancy up your beverage station!
NOTE: This service is only offered for those that have hired our Event Assistants.