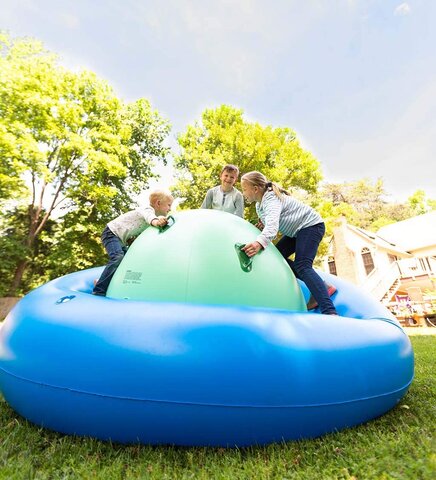 INFLATABLE ROCKING SPHERE
INFLATABLE ROCKING SPHERE
If you have kids you know how they just love to jump, this is an affordable and limited space options for kids to have fun!
Bouncer with 6 Handles for Outdoor Active Play, Approx. 8 Feet Wide x 4 Feet High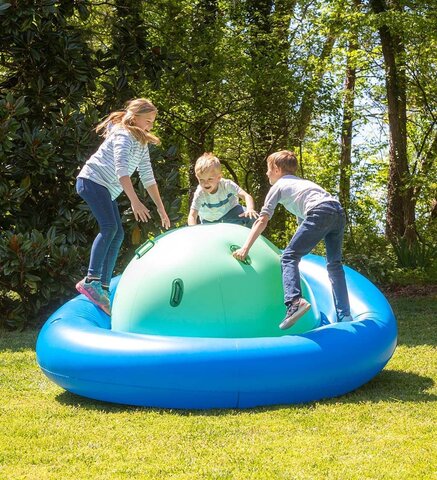 None of our rental price includes delivery and pickup fee. Please inquire about this additional service.
INFLATABLE ROCKING SPHERE: Exclusive inflatable bouncing sphere of fun offers hours of active play as kids build strength rocking and rolling, tilting up and down, or climbing to the top! This outdoor rocking seesaw is a great addition to outdoor play dates and birthday parties.
SAFETY AND STABILITY: Grab 1 or 2 of the 6 embedded handles for safety and extra rocking power.
EXTRA LARGE SIZE: Enormous 4 foot H x 8 foot diam. rocking dome is large enough for up to 3 kids at a time (not to exceed 250 lbs.).
EASY SET UP: Quickly and easily inflate and deflate