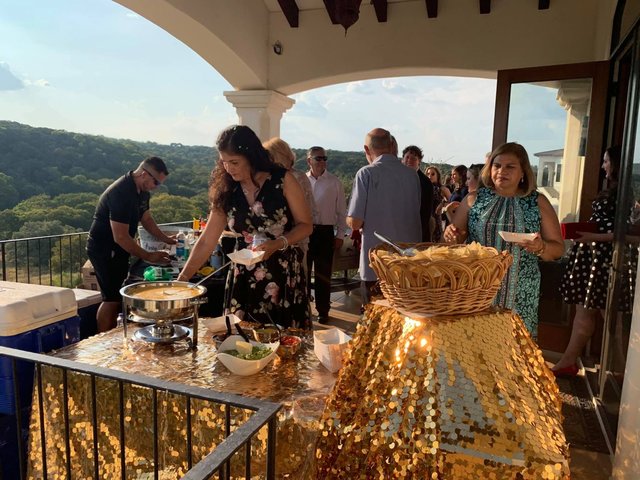 Queso /Fresh Guac Bar for your cocktail hr
QUESO BAR- for cocktail hour. - Includes the following: on-site made fresh guacamole, queso, chips, salsa, all utensils, cocktail napkins, and small plates and a nice tablecloth.
Total $320 for up to 150ppl. Add $100 if your guest count is over 150 up to 200

If MPP WDOC & team and/or bartender is not attending your event, we will add a service fee of $99 so one of our team members can deliver, set up, replenish, breakdown.